Speed Deluxe Vintage Adventures
If you're like us, racing your vintage bike in some of the iconic off-road events is a dream that may be tough to make a reality. 
We're going to try and make it easier for you. Read more below and sign up using the form at the bottom of the page.
March 3-7, 2021
$600 total
$150 deposit due on registration
Balance of $450 due 10 weeks prior to the event.
Price does not include race entry fee, accommodation, or food.
Itinerary:
The van with all bikes (and passengers, if needed) will leave Chattanooga the morning of Monday, March 1 and will arrive in Las Vegas late afternoon Wednesday, March 3.
Amateur racing details are still TBD according to the Mint 400 website, but amateur racing will be March 5-6, and we expect there will be a parade down the Strip on March 4.
The van will leave Las Vegas the morning of Sunday, March 7 and return to Chattanooga late afternoon/evening Tuesday, March 9.
To register for the Mint 400, visit here.
4-6 weeks from the event – $150 refund
Less than 4 weeks to the event – $0 refund
At any time, you can transfer your registration to another person.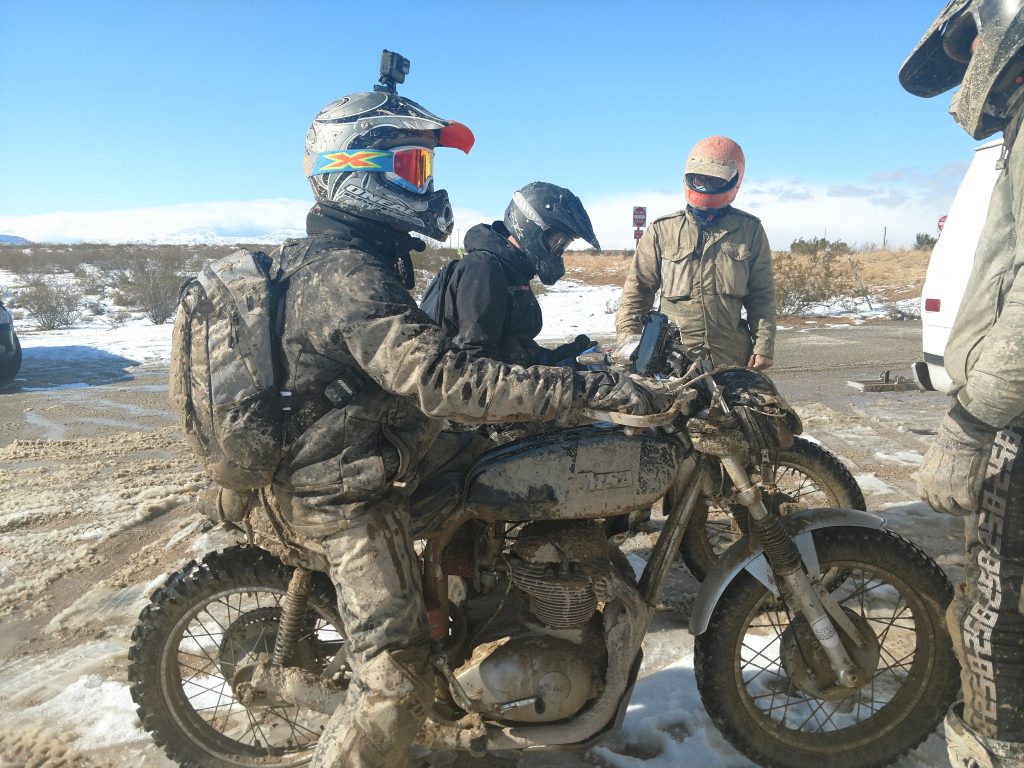 The Mint 400 is the oldest and most prestigious off-road race in America. Held annually in March, over 550 race teams in 80+ classes compete for two days on a grueling 400 mile course in the desolate foothills of Las Vegas. The festival events draw 65,000 off-road enthusiasts from around the world, while the Livestream is beamed to hundreds of thousands of race fans. 
The Mint 400 is based on a lap system, which was only 80 miles last year, and vintage bikes only completed 1 lap.
Our support includes transporting your bike (and you, if you don't want to fly) from Chattanooga TN (or en route) to Las Vegas in time for the event. We provide tools, support vehicle, and support during the race. We also arrange accommodation along the route and in Vegas, if needed.
Make Your Racing Dreams a Reality.